We Are Creators Of The Most Awesome (and, frankly, awesomely bizarre..?) Retro FPS And 2D Games Out There… Really Out There…

Ahhh… I Love The Smell Of Retro Auctions In The Morning!
YES! ATTA Begins…
AT LAST! The development begins on ATTA (A Terrible Truth… Anthropophagus), using a NEW game engine, GAME-GURU! (formerly known as Prince… I mean … FPSCR). The Game Creators have outdone themselves with this engine, which will actually be available on Steam on March 2nd! Anyhoo, here is a video of our hero, Jivan, making landfall in Scotland and finding his home town destroyed and under martial law…
Dev Testing Ragdoll In FPSC-R! Beta 1.008 of FPSC-R, released in early August 2014 to pledgers of the engine, has some new cool features and enhancements! Here, we throw up a quick little level and test the ragdoll stuff out!
Horror Sounds And Music!
Showcasing some of my pieces of incidental music and sounds to create frights, atmosphere, ambiance and other horrific feelings that graphics alone cannot produce… Never underestimate the power of music and audio to add that extra dimension of immersiveness to your title! You can preview the pieces HERE! TRACKS NOW AVAILABLE THE GAME CREATORS ASSET STORE! I am available for custom work regarding musical scoring and composition for games. For more information, you can contact me at music@retrofps.com
Beta Testing The Game Creators New FPSCR Engine! I'm a happy chappie today! I am testing the new First Person Shooter Creator Reloaded engine from The Game Creators. Fantastic fun! This will be the engine that we use to complete our game ATTA. Here's a quick vid of the testing that I have been doing…
Messing around with bloom and lighting in the Game Creators "First Person Shooter Creator Reloaded" engine. As can be seen, you can get some very nice atmospheric (and over the top!) effects! There is a bunch of highly configurable options… and this is only beta 2!
Windows 8.1 And A Lovely Preliminary Surprise!
I really don't care much for Windows 8, call me old fashioned, I don't. BUT…but… my preliminary testing on Windows 8.1 (code name "Blue"… ooohhh secret) has proved to me that its a major step forward! Read more HERE!
Thrash That giLE2D!
Slated for this weekend is the first MAJOR stress-test for giLE2D! Read about it HERE!
COMING SOON… giLE2D!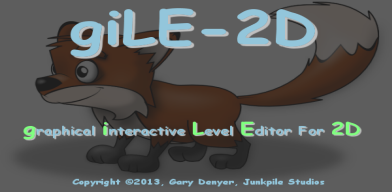 giLE-2D is a level editor specifically targeted at creating levels for the AGK (App Game Kit) game development engine, by the Game Creators.

AGK is a cross-platform, one stop solution for making game apps for mobile devices (Android, Blackberry, iOS), Microsoft Windows® and OUYA®.
giLE-2D is being developed to help the indie and pro game developer alike make 2-D game levels quickly and easily. With its powerful and intuitive interface, giLE-2D makes creating 2-D levels a snap. Included with giLE-2D is a test game framework that you can use to quickly play-test your creations… just supply artwork!
For more details, please visit the giLE2D page! A demo video and feature list is available there!

Sneak Peak!
With Retro FPS being a very open gameshop, we've given in to requests to show very early development progress and game footage of "A Terrible Truth: Anthropophagus" map 6, entitled "Experiment". Enjoy!