by gdenyer on Sep.15, 2013, under giLE2D Dev
Well… giLE2D is finally taking shape!
With the core code done, its up to the in-house beta guys to tell me where all the bugs are.
Its on to help system authoring now, the bane of any dev!
I'll be releasing more YouTube videos regarding giLE2D within the coming couple of weeks, so stay tuned!
The help system will be browser based (html), with embedded YouTube videos to help illustrate each topic where applicable.
Here's a quick couple of screenies: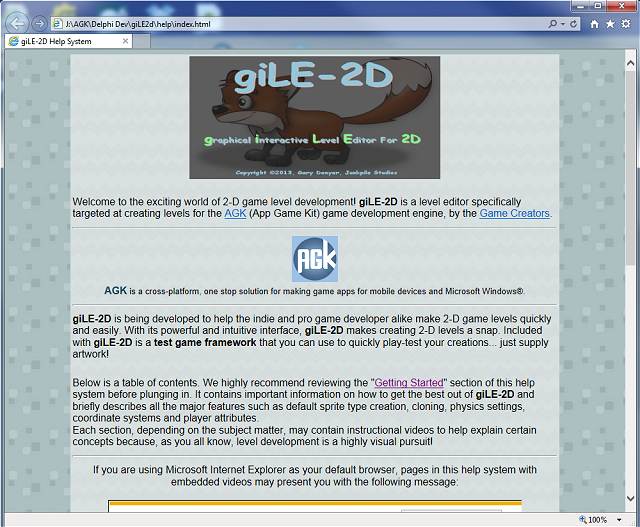 :2D Map Editor, 2D Maps