by gdenyer on Oct.11, 2013, under The Bertie Russell Corner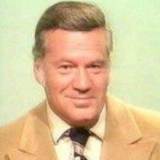 Q: Bertrand, with regards to inheritance in OOP, do you think its overuse is endemic in today's rush-to-market, bugs-are-good software world?
(Reginald Bosanquet, Under A Motorway Bridge, Cleethorps, UK)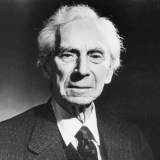 Bertrands Clever Response:
Reginald, as a famous (and quite dead) UK newsreader, racconteur and DIY lay-person with a remarkable toupe, you of all persons unnamed must be aware of the fact that inheritance, for all its dogged and wily bifringent texture, is part of todays paradigm for making computer languages and code readable to even the most lay of lay-persons (plumbers, refuse collectors and other assorted ingots of this ilk).
However, its mis-use is indeed and, if I may be so rampantly timid, widespread and bewilderingly zygote.
Have we not remembered that other methods, such as writing the same class over and over again, with only minor changes in each, is a perfectly acceptable alternative?
It produces much more bloated code, just as major computer manufacturers would bloat us with their free and trial software installed in new computers! In a word, bloat. Bloat.
In short, and in long, and in any or any specific case or dimension to which you belong, I say here, and for the record, that inheritance, though fiscally necessary amongst the upper-class, is sheer niche posturing and phallic amongst us developers.
The whole problem with the world is that fools and fanatics are always so certain of themselves, and wiser people so full of doubts. I first made that line up when I was nine (years of age).
I hope that has not answered your question, Reginald, as I would like another opportunity to demean you by displaying my cleverness, undeniable illogic, aloof sneerfullness and generally superior grasp of interpersonal and logical dynamics to yourself and an admiring world.
LOLZ
Bertie.