Archive for October, 2013
by gdenyer on Oct.11, 2013, under The Bertie Russell Corner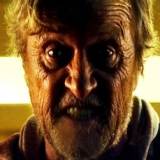 Q: Bertrand, is the A* algorithm in AI really the best approach to achieving complex behavioral patterns in gaming?
(Rutger Hauer, Former Dictator Of Finland, In a floating car, Dutchville, NL)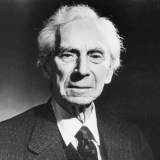 Bertrands Clever Response:
Rutger, I hope you are joking. There is nothing "AI" or artificial regarding my soaring, implacable, ethereal and other large words intelligence.
If you are referring to the arena regarding the abstract and virtual world of computer simulation, then I take no (well, marginal) offence, sir.
By your very name you should realize, since your people taught the savages of the Africans Afrikaans, that indeterminate bipolar behavioral systems, commonly referred to by clever people as "AI", is a prerequisite to continuing and unabated erotic advancement within the field of simulated human (or otherwise) decision making.
To utter a mere syllable against this sacrosanct principle is to utter heresy and may lead to said persons decapitation by learned men of questionable breeding.
If the heuristic h satisfies the additional condition h(x) \le d(x,y) + h(y) for every edge (x, y) of the graph (where d denotes the length of that edge), then h is called monotone, or consistent. In such a case, A* can be implemented more efficiently—roughly speaking, no node needs to be processed more than once (see closed set below)—and A* is equivalent to running Dijkstra's algorithm with the reduced cost d'(x, y) := d(x, y) – h(x) + h(y).
It is therefore necessary that this postulation be put forth before you in the clearest of terms, as I have just outlined.
By the way, the answer is yes.
ROFLCopter,
Bertie.
Comments Off

on A* algorithm
more...
by gdenyer on Oct.10, 2013, under Bertrands Bio
Bertrand Arthur William Russell, 3rd Earl Russell, OM, FRS (18 May 1872 – 2 February 1970) was a British philosopher, logician, mathematician, historian, and social critic.
At various points in his life he considered himself a liberal, a socialist, and a pacifist, but he also admitted that he had never been any of these in any profound sense. He was born in Monmouthshire, into one of the most prominent aristocratic families in Britain.
Russell led the British "revolt against idealism" in the early 20th century. He is considered one of the founders of analytic philosophy along with his predecessor Gottlob Frege and his protégé Ludwig Wittgenstein. He is widely held to be one of the 20th century's premier logicians.
Nowadays, he has spread his vast and unassuming intellect into the field of computer programming.
Pearls of molten gold ingots, in the form of omnipotent wisdom, spew forth from his oral cavity with such ease that, in the words of modern philosopher Wolf Blitzer, "make me want to assume the fetal position due to the shuddering awe of intonational overload".
Within his blog posts we will journey through the ephemeral web of the living mind of programming at its most austere, its grandest pose, its optional biorhythms and its majestic peaks of tumultuousness.
Comments Off

on The Bertrand Russell Experience
more...